Learn how to design and facilitate Cultural Intelligence workshops in your organization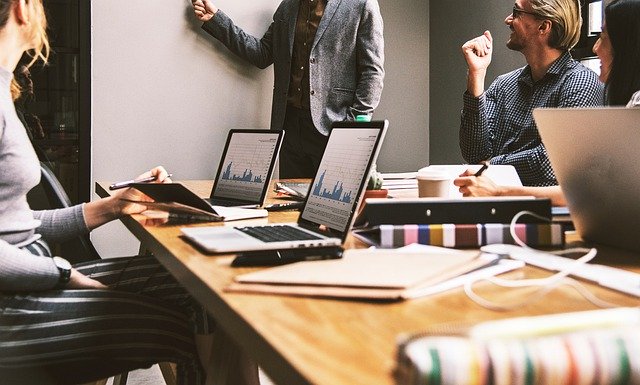 Working in multicultural groups or teams can complicate the collaboration due to misunderstandings, frustrations etc. But working in multicultural groups also has great potential when you know how to benefit from the cultural diversity and increase productivity, innovation and creativity. As a CQ-Cultural Intelligence trainer, you will gain competences & tools to design and facilitate workshops in your own organization in order to support employees and leaders to be more inclusive and cultural intelligent. During the workshop you will gain new evidence-based knowledge about cross-cultural and virtual collaboration and you will learn how to run engaging, cultural inclusive and involving workshops, both in-person and virtually.
Our cultural intelligence workshop
2-day face-to-face workshop in CPH (IDA)
2 x 2-1/2-hour virtual workshop on ZOOM/TEAMS
1-day face-to-face workshop in Copenhagen to 'test'drive your cultural training programs
 A CQ profile assessment (provided by CQ Center, USA) 
 

1-hour individual feedback on workshop design by a ConnectingCultures trainer
A copy of the book on cross-cultural & virtual collaboration written by Signe Ørom (to be published in June 22)

A trainer diploma: Virtual & In-person Facilitator of Cultural Intelligence and Virtual Collaboration by ConnectingCulture
What is CQ (Cultural Intelligence) and why is it crucial in a global workplace?
The four components of CQ: CQ Knowledge, CQ-Drive, CQ-Action, CQ-Strategy
The role of the facilitator in cross-cultural training sessions. How to facilitate evidence-based knowledge in fun, engaging, effective and inclusive ways in your own organization. 
In-person facilitation

Virtual facilitation
Cross-cultural differences in working style and their impact. How to facilitate knowledge on cultural dimensions, example of how to conduct exercises, reflections, learning point etc. in workshops. How to use the research of cultural differences and still be mindful about interpersonal differences.
Power distance: Who has the power; how are decisions made; what is expected from a manager/employee in different cultures.

Responsibility: Who has it and why? Top-down or delegated; how to empower across cultures.

Risk willingness: Cross-cultural (and interpersonal) differences on whether to avoid or welcome risk; how much instruction and approve is expected from the manager in different cultures. 

Communication style: How messages are delivered differently across cultures (and personality styles); how comfortable people are across cultures with confrontation; how to adjust your communication style when working globally; how to avoid misunderstandings.

Feedback: How to give feed-back in a cultural sensitive way across cultures; how to encourage feedback from you international employees.

Task or relationship-orientation: Get to the point or small-talk when working together? Why 75% of the world's population is relationship-oriented and how important it is; how to build relations with your international employees or in a global (and virtual) team. 

Body language and expressiveness: To which degree is it acceptable to show and express our feelings in a working situation in different cultures? 

Time perception: How we deal with time and deadlines across cultures.
How to work effectively across cultures and achieve the cultural diversity bonus:
What does it take to turn cultural differences into an advantage? 

The cultural diversity bonus 
Virtual collaboration in multicultural teams:
Challenges and benefits of working virtually

Which media to use when for effective virtual communication

How to run effective, interactive and culturally inclusive virtual meetings 

Avoid multitasking on TC calls

How to create dynamic brainstorming and decision making virtually

Building trust across cultures and virtually
Skill development. You will train your skills to:
After the train-the-trainer-session you will gain competencies to design and facilitate your own cultural intelligence workshops on CQ and train your participants to:
Understand what cultural intelligence is and how it can support a global worker
Adapt communication and avoid misunderstandings 

Optimize collaboration with global colleagues with many different cultural backgrounds 

Be aware of blind spots

Build relations and trust in an international context 

Decode situations in a cultural context and act more culturally intelligent 

Understand how virtual collaboration effects your collaboration and optimize the virtual interaction and communication

Make strategies on which media to choose when

Use new tools and knowledge about how to optimize virtual collaboration with international colleagues 

Develop team or personal actions on how to benefit from the cultural diversity and reach the cultural diversity bonus

Make personal strategies and plan how to implement them in your everyday working life

When: Feb-May 2022
Where: Copenhagen + on ZOOM /TEAMS
Price: 22.500 kr. ex moms
Language: English 
Sign up: On our homepage or info@connectingcultures.dk
Max 10 participants
Total of 3 full days (in-person) and 2 x 2 1/2 virtual training on ZOOM/TEAMS + 2 hour of individual feedback/coaching + Certificate
"In DFDS we have been focusing on utilizing the potential within cultural differences. Signe Ørom has been facilitating a number of customized workshops for various groups of our employees. As the demand for training and insights regarding cultural differences increased in the organization, we decided to develop internal competences for managing the request for cultural training. Signe Ørom is highly competent and professional. We have benefited substantially from her experience and insights – and due to her positive, customer-oriented approach, we have enjoyed spending time with her during the numerous processes and workshops.


Jeg tror sjældent jeg har deltaget i undervisning, som var så god, relevant og pokkers spændende. Af hjertet tak herfra



I had the pleasure of attending Signe's one-day- course about cultural differences between Denmark and Mexico. The course was very structured and useful with clear goal definitions and attention to personal details. Signe used well-known and very relevant cultural models during the course and I have used several during the first 6 months living in Mexico. Signe's cultural training is a great basic foundation for living/working/engaging with Mexico even for experienced travelers and internationals. referencer connecting cultures