 Team members from different countries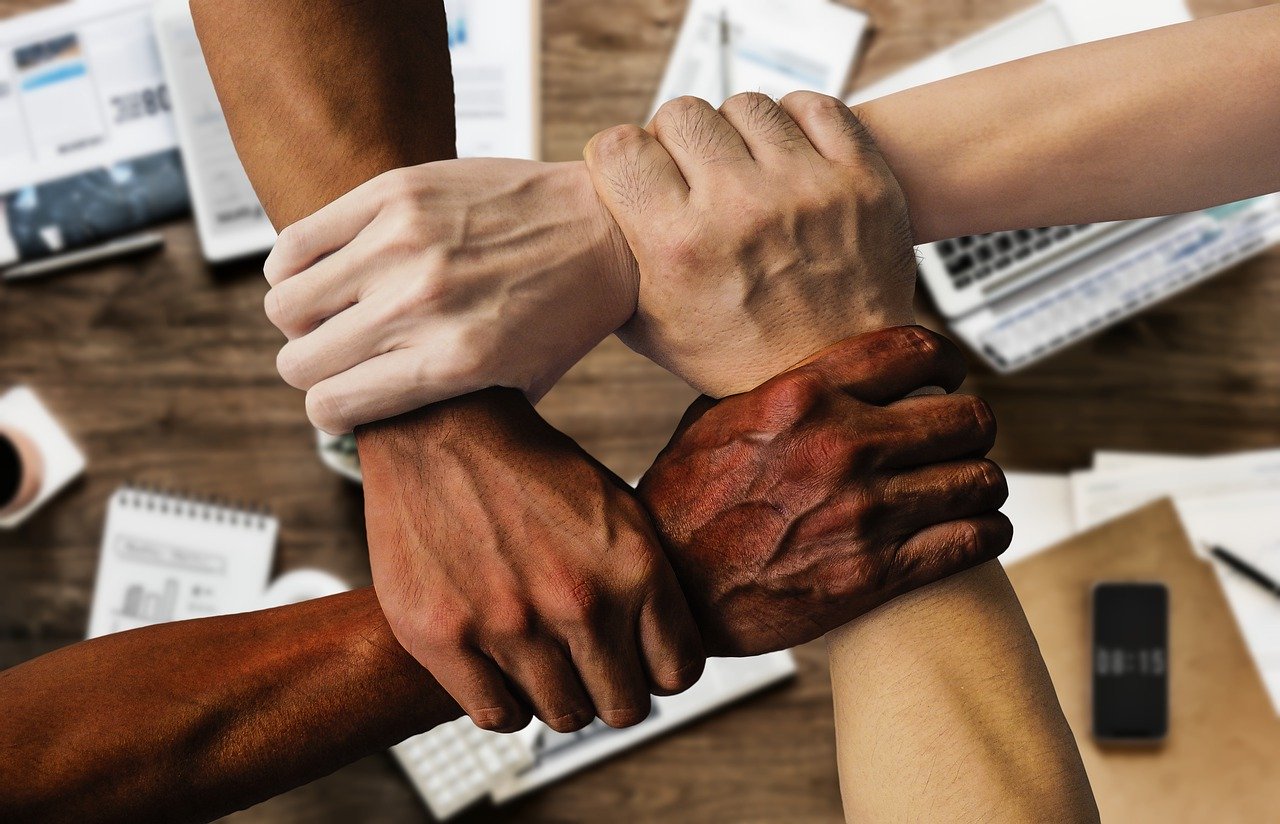 Do you know that multicultural teams are either considerably less productive or considerably more productive than teams with people who have the same cultural background?
Using your team as the starting point, we help you to find out how you can exploit the strengths of being a multicultural team.
We start by looking at the general cultural differences between the countries represented in the team. From there, we proceed to the personal level, where we work with each team member's personal profile and preferences and we focus on where you as a team can turn the differences to strengths.
If you wish, we can work towards defining a new common team culture, which can optimise the teamwork and create an effective and well-functioning team.
YOU SHOULD CHOOSE THIS TRAINING IF
You are a team with members from many different cultural backgrounds
You are a team with members who have 2 or 3 different cultural backgrounds
THE TRAINING WILL GIVE YOU, AMONGST OTHER THINGS
How you can take advantage of your qualities as a multicultural team
The cultural differences your team should be aware of
Which personal profiles each individual in your team has, and how they work in the team dynamics
How to develop a highly effective multicultural team
Exploit the strengths of being a multicultural team
Work towards being an effective and well-functioning team
Create a new common team culture
Strengthen trust and optimise communication in the team
WORKSHOP, COURSE, LECTURE, OR ONE-TO-ONE TRAINING?

At the training multicultural teams, you can opt to have individual culture profiles made for each team member using the tool called GlobeSmart. Through GlobeSmart, team members can compare their personal profiles with each other. This allows you to map the main cultural differences within the team and form the basis for the design of new strategies in the creation of a well-functioning team culture. We are also certified in a number of other personality tests, team and cultural tools, which you can choose to integrate in your training. See more here.
"Clipper has used ConnectingCultures several times, for example to conduct a course for one of our Danish-Indian teams. Through three workshops for both Danish and Indian team members we have gained insight into the differences and similarities between Danish and Indian business culture and have worked towards how we can respect each other and create a common culture. At the same time, we have actively trained our cultural competencies which we now use actively in our every day. The result is a more productive collaboration, stronger relationships, clearer communication and a distinctly more efficient team."

We always focus on your specific needs and put together a program that is based on your reality and industry. Before the training (multicultural teams), you will therefore receive a questionnaire so that from your answers, we can clarify your needs and challenges. We tailor your workshop, course or lecture based on the knowledge from the questionnaires and dialogues with you.