Global leadership and cultural understanding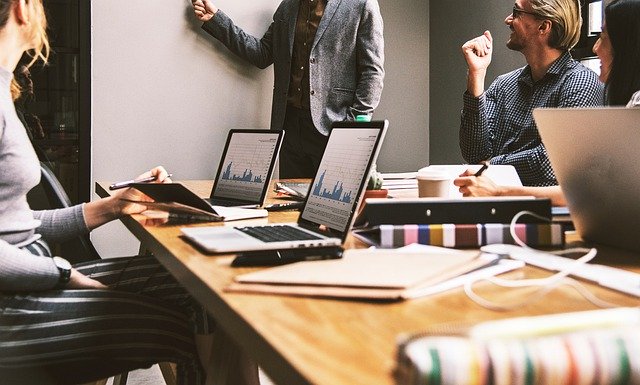 A session in Train-the-trainer equip you to carry out trainings in cultural understanding for internal purposes in your company. The workshop will give you insight and theoretical knowledge about general culture differences that play an important role in cross-cultural collaborations and you will moreover learn to facilitate this knowledge. We focus on framing the goals for the workshops you are to conduct and define which theory, knowledge and competencies you should bring about. During the sessions, ConnectingCultures will either alone or in collaboration with you tailor exercises and materials you can use for internal culture training in the future. The training is usually directed towards HR and others that work as instructors in global companies.
YOU SHOULD CHOOSE THIS TRAINING IF
You train employees in your company
You train the company's business partners, suppliers and the like
THE TRAINING WILL GIVE YOU
Specific knowledge about
Theory about culture and intercultural communication
How you communicate cultural understanding to the business world
The importance of your own cultural background in an intercultural collaboration
The most important culture differences e.g. which influence the cultural dimension hierarchy has on management style
Competencies to
Organize training sessions so all employees feel involved
Design tasks, exercises and PowerPoints that facilitates culture in a positive and inclusive way
Motivate and engage your employees to become culturally intelligent
Organize and conduct workshops in cultural understanding
WORKSHOP, COURSE, LECTURE, OR ONE-TO-ONE TRAINING?

At the training, you can opt to make your individual culture profile using the tool called GlobeSmart. Through Globesmart you are able to compare your individual profile to a general profile for your nationality and to the countries of the people you are going to train . This allows you to map the main cultural differences and form the basis for the design of new strategies for how to adjust your training. We are also certified in a number of other personality tests, team and cultural tools, which you can choose to integrate in your training. See more here
"It was super professionally organized with a good mix of interesting knowledge (based on research which we appreciate) and relevant exercises, and Signe manage to involve everybody. It is obvious how Signe herself has an academic background and is used to carry out research-based teaching. At the same time she is good at organizing interactive programmes so everybody feels involved."

We always focus on your specific needs and put together a program that is based on your reality and industry. Before the training, you will therefore receive a questionnaire so that from your answers, we can clarify your needs and challenges. We tailor your workshop, course or lecture based on the knowledge from the questionnaires and dialogues with you.