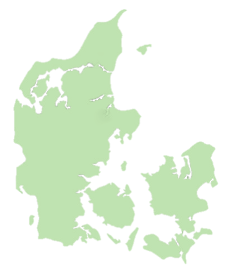 Working & Living in Denmark
Cultural Training & Networking for Internationals in Denmark
Working & Living in Denmark
Moving to Denmark to live and work can be the start or part of an exciting journey, both professionally and personally – but also one with a lot of learnings, ups and downs, challenges and frustrations. How do you go about daily communication with the direct Danes and their strange humor, give feedback or get though with your ideas in a meeting? How do you build a network which is an essential part of feeling at home in a new culture, and how do you get to thrive in your new home country?
During our open course of interactive training, you will learn about Danish Business Culture as well as Danish Culture in general. All which will be very useful, when working and living in Denmark. Whether you are new in Denmark or has been here a while, this course is for you. It's never too late to learn about and increase your cultural intelligence (CQ). Get answers to why Danes are the way they are and behave as they do – in other words, you will be in a better position to perform professionally with the cultural knowledge as well as strategies to increase your well-being while in Denmark.
Networking can be a struggle for many internationals in Denmark, which is why we dedicate extra time at the end of every training session to a special and enjoyable networking experience, outside the meeting room.
Competencies 
Navigate the Danish culture and business culture
Adjust your communication and avoid misunderstandings
Optimize your collaboration with your Danish and international colleagues
Decode situations in a cross-cultural context and react more culturally intelligent
Adhere to the adaption strategies you come up with during the training sessions
Build your network with the (at times reserved) Danes
Content
Background information on the Danes and the Danish culture – Danish humor – the flat Danish hierarchy – the high level of trust and their impact on working culture
What is CQ (cultural intelligence) and why is it important in a global working place?
What is the importance of my own cultural 'baggage'?
What are the main differences to be aware of when we work across cultures? We will go through cultural dimensions like power distance, risk willingness, decision making, etc.
How to build trust and strong relations across cultures in Denmark?
Cross-cultural communication – how can I adjust my communication style to the receiver? 
3 x 2 ½ hour workshop in central Copenhagen
Social networking after each session. Examples include a boat trip in the canals, a visit to the Danish Parliament, a traditional Danish restaurant or Tivoli, but it is to be decided with the group (included in the price, but voluntary).
In-between buddy-sessions to reflect on your learnings
A copy of the book "Did You Get the Point? Cultural Intelligence & Diversity in Global Collaboration"
A diploma and linked-in certification: "Working & Living in Denmark: Cultural Training & Networking for Internationals in Denmark"
Price: 5.500 DKK (Excluding VAT)
Language: English
Spots are limited. To ensure a psychologically safe environment, groups will be 8-12 participants.

Where: Central Copenhagen
Price: 5.500 DKK (Excluding VAT)
Language: English 
Spots are limited. To ensure a psychologically safe environment, groups will be 8-12 participants.
Sign up: info@connectingcultures.dk