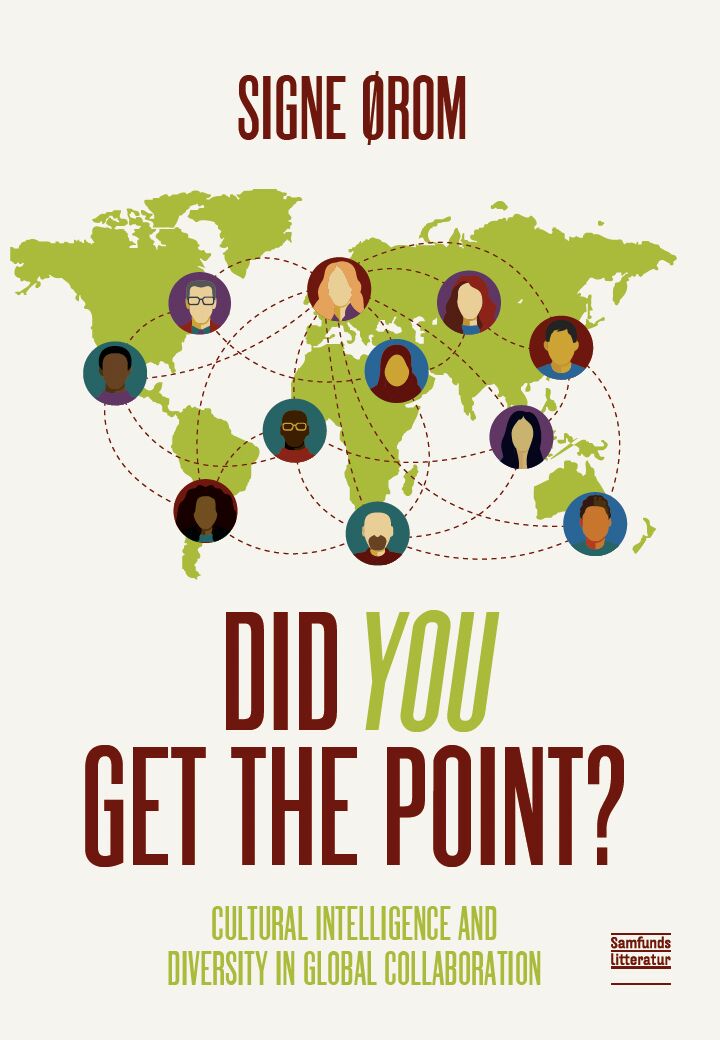 Based on several years of research and two decades of collaboration with various international companies, ConnectingCultures' founder Signe Ørom, Ph.D., has published the book "Did You Get the Point? Cultural Intelligence and Diversity in Global Collaboration" (2022). The book is aimed for any leader, team or employee looking to develop and strengthen their cultural intelligence, and improve the conditions for successful cross-cultural collaboration in the work-place.
The book has been praised for its engaging, self-reflecting and humorous language, and for its value for anyone looking to gain practical, data-backed knowledge on the differences that can emerge across cultures. Whether you are completely new to interacting with different cultures in your professional setting, or you are an experienced cross-cultural leader with years of experience behind you, the real life cases and up-to-date data is guaranteed to provide you with some valuable insights, and help you develop new, fruitful strategies for cultural management.
English and Danish version
The book is available in both English and Danish. The two books, "Did You Get The Point?" and "Forstod du, hvad de sagde?", are very similar. However, where the Danish version is aimed towards Danes working globally, the English version is adjusted towards internationals working in Denmark or in other ways collaborating with Danes.
Download tables from the book here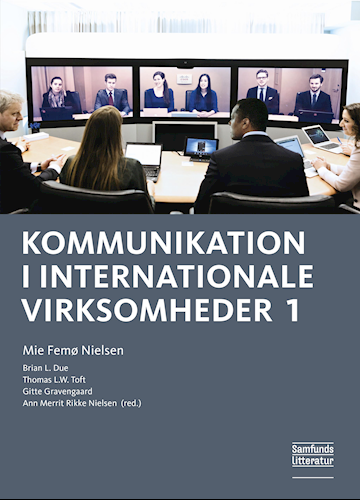 Communication In International Companies
Signe Ørom is co-author of the book "Communication in International Companies" which you can read more about in Danish version here. 
With great competence, insightfulness and eloquence, Signe Ørom discusses the cultural challenges and opportunities in international collaboration. Meaningful, empirical examples masterfully illustrate the many challenges one can meet as a Dane, and the book shows how to achieve a cultural diversity bonus. Definitely recommendable!
I can highly recommend the new book from Signe Ørom. Her thoughts on the cultural diversity bonus are highly relevant for a company like ours, which has gone from being 95% Danish to a truly global company with a large variety of different cultures and with that, a transformation towards many more virtual meetings.
The book is an eye-opener which should be read by everyone who works with global partners and/or in multicultural teams. In a well-written, nuanced, and humorous way, this book conveys scientifically sound, evidence-based insights into the pitfalls and challenges to be aware of when people from different cultural backgrounds and communicative preferences meet. Without any preaching, the book manages to make the reader face their own cultural biases and contains specific tools on how to create strong, trust-based collaboration and well-functioning teams across cultures. I have undoubtedly received a gently kick in the butt/push to see how non-judgmental and openminded I actually am. I feel much better prepared to avoid misunder-standings and to harvest the fruits of multicultural collaboration in the future."